Advertise

Filipinochannel.tv is one of the fastest growing media sharing websites targeting filipinos and filipino-americans worldwide. Since it went public in May 2007, visitors have enjoyed the sharing and viewing of videos, music, and pictures uploaded by its members. Current data shows an average of 731,543 hits per day, more than 80,000 unique visitors monthly, and more than 22 million hits monthly. One of the unique aspects of filipinochannel.tv is its family oriented culture and its promulgation of Christian values. If you would like to advertise with us we will do our best to customize how you want your ad to be seen. Payment plans are flexible as well. If you would like to test your ad on our site we will gladly display them for free for a set amount of time and if you would like to go forward we will set up both a payment plan and length of advertisement.


If you have any questions or comments email us at Filipinochannel.tv.

Sincerely,

Filipinochannel.tv



Select your option(s) below and click on the "Buy Now" button. Once payment is completed, email us your banner/logo and we will publish your ad.

**OPTION 1**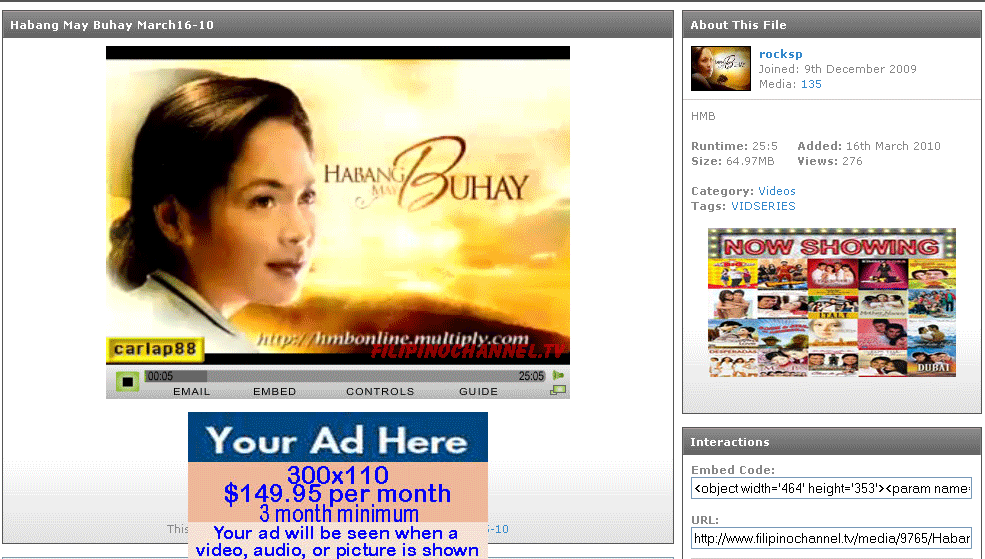 **OPTION 2**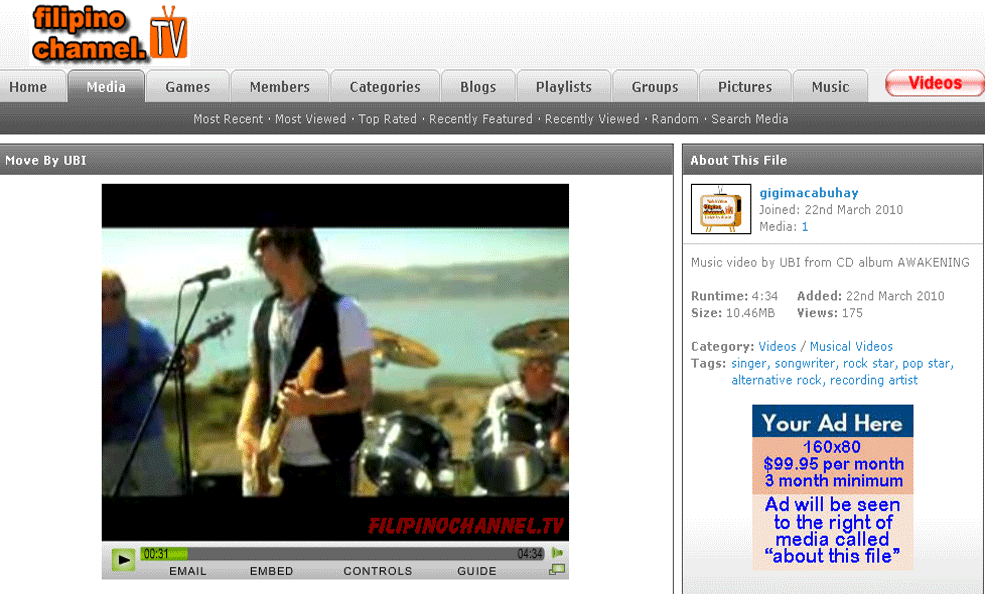 **OPTION 3**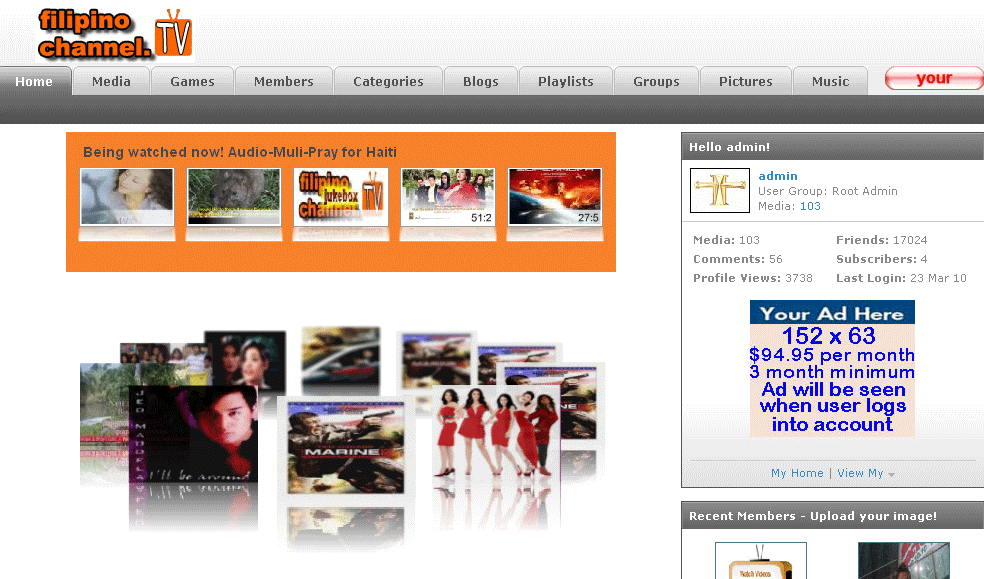 **OPTION 4**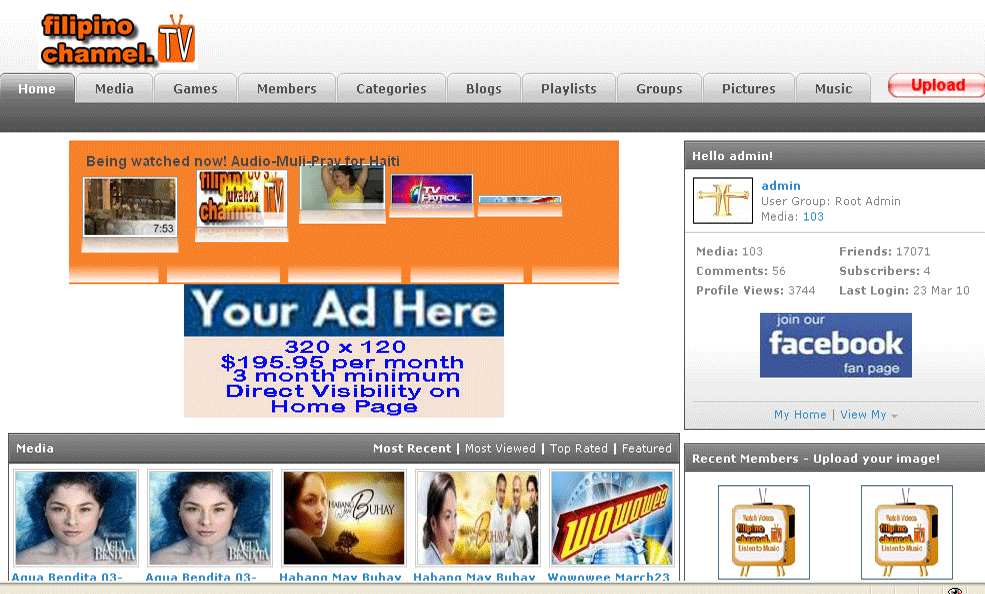 **OPTION 5**